Are you are looking for Online Survey Jobs to make money without investment and without registration fee?
Then you are at the right place, here I am going to show you a list of best-paid survey sites that will pay you for taking simple Surveys.
Survey Jobs are one of the simplest ways to make money during your free time. By taking online surveys, you can easily earn over $14 (1050 Indian Rupee) daily.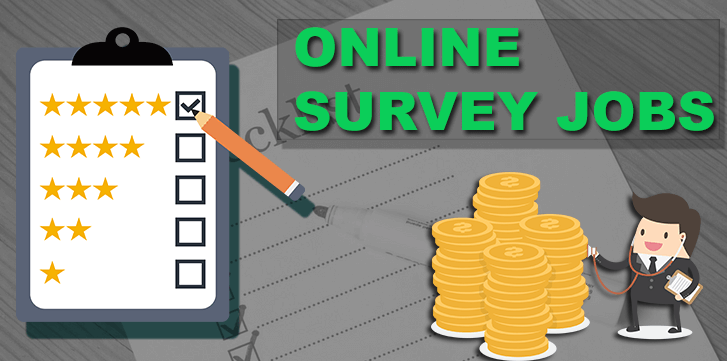 The best thing about Survey Jobs is that you will not be asked to pay for any kind of registration fee as they are absolutely free to join.
There are many survey sites available that pay money between $0.30 and $10+ per each survey.
The time needed to complete each survey takes from 2 to 60 minutes.
So, are you ready to participate in online survey jobs?
This post will cover everything you need to know about online surveys, how to earn, how to get paid, etc.
Continue reading…
What are Online Surveys?
Online Surveys are a kind of feedback system that contains questions about specific products or services.
These questions are targeted to be answered by the people who are willing to give their opinions/feedback about those products or services.
Online Surveys are mainly conducted by companies who want to know the real taste of people so that they can improve their products or services.
By doing so, these companies make their products/services better and generate huge sales.
Online surveys contain very basic questions about your lifestyle, use of products, family, interests, etc.
Best Paid Online Survey Sites | Free Registration
There are many survey sites available on the internet but these are the best survey sites that I trust in 2022.
Just to let you know, the first 3 of them are my favorite survey sites.
1: ySense
ySense (formerly know as ClixSense) is one of the very amazing Survey jobs sites since 2007.
It pays via PayPal, Payoneer, Skrill, Tango Card & Gift Cards. So far, ySense had paid over 39 million to their members.

According to Alexa rankings, ySense is one of the top 6k ranked websites in the world(as of April 2022).
ySense not just about Surveys. You can also earn by completing offers & tasks, playing games, watching videos, referring people and more.
Check out this guide: How I made $21,000 from ySense
2: PrizeRebel
PrizeRebel is voted as No. 1 best-paid survey site on the internet. You can earn at PrizeRebel by simply taking online surveys and more.
PrizeRebel is online since 2007 with 10.2 million members and has paid over $21 million.
The Simple concept of PrizeRebel is, complete paid surveys, earn points and redeem for cash, PayPal, and gift cards instantly.
3: Swagbucks
Swagbucks is the world's most popular paid surveys & rewards program with an Alexa ranking of under 1.5k.
Swagbucks is online since 2008 & has already paid over 55 million dollars to its members.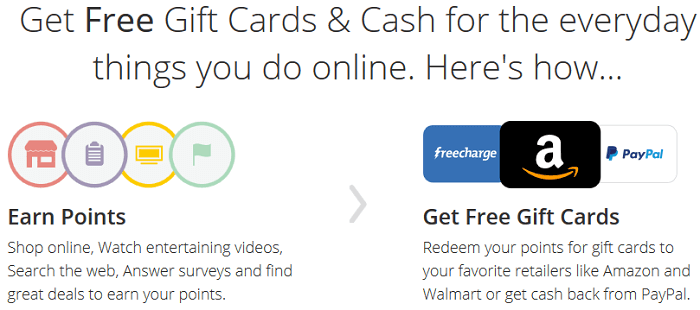 On Swagbucks, you can earn money by taking surveys, completing offers, shopping online, watching videos, answering polls, searching the web & much more.
Your earnings on Swagbucks will be shown in SB points(Swagbucks points). 700 SB points = $5.
Swagbucks pays via PayPal & Gift cards such as Amazon, Walmart, Flipkart (India), etc
4: InboxDollars
InboxDollars is a very old website that pays you for watching TV and for taking online Surveys.
It is online since 2000 & has 17 Million registered members and 1.9 Million Facebook fans.
It pays via check, prepaid Visa, and InboxDollars eCard. The minimum payout is $30.
Note: InboxDollars is not available in India and some other countries.
New users receive $5 as signup bonus.
5: Neobux
Neobux is a paid-to-click site which is paying instantly since 2008. It is one of the best money earning sites with millions of members.
Neobux recently added online surveys as a new option to earn so that their members can make more money along with other earning options which include clicking ads, completing offers & tasks, playing games, etc.

Neobux pays via PayPal, Neteller, AirTM, Skrill, Bank Transfer, etc. The minimum withdrawal amount is $2.
Check this complete guide: This is how I made $16k from Neobux
6: Toluna
Toluna is another site among the best online survey job sites.
It has a very big community with over 10 Million registered members. According to Alexa, it is one of the top 5k ranked websites in the world.
You can earn money from Toluna by taking Online surveys for cash, Product testing, Mobile surveys, Webcam surveys, Teen surveys, and Referral programs.
You can redeem your earnings via PayPal and via Amazon, Swagbucks, or via other gift cards.
7: MyPoints
MyPoints is another very old online survey jobs site which pays for watching online videos, shopping, playing games, reading emails, etc..
It is online since 1996, has over 10 Million registered members, and has paid $236 million in gift cards and PayPal cash.
MyPoints is not available in India.
Few other Best Paid Survey Sites of 2022:
8: Points2shop
9: InstaGC
10: PointsPrizes
So these are the best online survey job sites that you can use to work from home.
Some people have more surveys available while others have very few. The availability of online surveys depends on your country & you.
For example, people from countries such as the United States, Australia & other English speaking nations will have more surveys available while people from India, Pakistan & others will have lesser surveys available.
Also, people who are married & have 2 children with own house, own a 4 wheeler vehicle, have drinking habits, etc will too have many surveys.
How do Online Surveys Work?
The sole purpose of online surveys is to get feedback/opinions about products or services from the right people so that the companies can improve their products or services in order to produce more sales.
For example, you have a company and you launched a new product on the market.
The sales of that product are lower than you expected so what you will do to improve that product?
In that case, a company will visit online survey sites that offer surveys to the people.
Then the company will pay money to the survey sites for conducting surveys about their products or services.
Now, these survey sites will start conducting surveys by paying money to each person who completes those surveys.
So this is how online survey work.
How to Earn from Online Survey Jobs?
It is very easy to earn money from Online Survey Jobs without investing anything and without registration fees.
You don't need to have any kind of knowledge or experience to earn money by taking paid online surveys.
Steps to Earn from Survey Jobs Online:
Step 1: First, you need to join some best survey sites (listed above)
To join these sites, click on the provided link and enter your email & other details.
You can join any survey site you want or you can join all of them.
Step 2: After joining, the survey sites will ask you to complete your profile by filling some details about you so, fill them properly.
Step 3: When you are done completing your profile, go to your MyAccount or Dashboard page, then click on any of the available surveys.
If you can't find surveys on your dashboard page then click on the Surveys menu.
Step 4: After clicking on the survey, you will be taken to a new page where you will be asked to answer some questions. (takes about 1 minute)
If you are qualified then you will be taken to the real Survey page.
Step 5: Now complete the survey by giving your opinion.
After you are done, the amount will be credited to your account. For some surveys, the amount may appear after some delay.
So these are the basic steps required to earn from any survey site from home. On some sites, these steps may differ but the concept will be the same.
How will I get paid from Survey Job Sites?
All of the survey job sites pay via online payment processors such as PayPal or via Gift Cards(Amazon, Walmart, Flipkart, Freecharge, etc).
So you need to create an account on the payment processor you are willing to use. Almost all of the sites pay via PayPal so go ahead and create an account on PayPal.
If you want to withdraw your earnings via Gift cards then you don't need to register on any of the payment processors.
Conclusion:
Online Survey Jobs are really amazing because you'll only have to give your opinion/feedback in order to earn without investment.
If you have 20 – 60 minutes of free time daily then go ahead & start taking online surveys for money. I recommend you to join the top 3 survey sites from the above list.
The people who love taking online surveys also like to earn money by clicking advertisements.
You can also check these top genuine online jobs in case you need more methods to make money online.
I wanna say one thing that Online Survey jobs are not a quick rich scheme so it will take some time to get going when you first start.
If you give up early then you won't make anything and if you stick for long then you will make a huge income. 200% Guaranteed!
Nothing comes easy these days because there are 7.7 billion people in the work and everybody is trying hard to earn. If you want to stand out then you need to put some effort.